RG Motor Services Ltd – MOT Testing
DVSA approved MOT test centre in Grimsby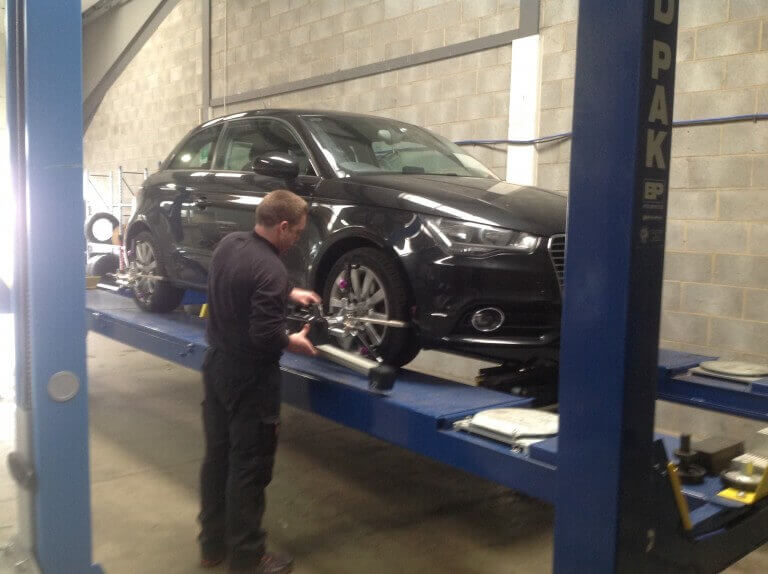 RG Motor Services provides MOT testing for classes 4, 5 (light) and 7 for customers in the Grimsby area. Our dedicated test bay ensures we MOT vehicles efficiently, ensuring customers can have their car back the same day.
Your annual MOT Test
If your vehicle is more than 3 years old, it is required by law to have an MOT conducted each year to ensure it's completely roadworthy. Your MOT test covers lighting, body, structure, tyres and wheels, seat belts, mirrors, exhausts and emissions, brakes and steering.
Free MOT checker
If you're not sure when your MOT is due, you can use our online MOT checker to find out the date. You can get your MOT test up to 28 days before your previous certificate runs out, allowing enough time for car repairs if necessary.
Car repairs at RG Motor Services
Our team is fully qualified and experienced to carry out your MOT test and repair your vehicle. We have DVSA nominated MOT testers on our team who can efficiently MOT check your vehicle. If any additional repairs are needed on your car or van, we'll contact you with the details. You will receive a Pass or Fail certificate and, if your vehicle has failed on the MOT criteria or has advisory items, we can provide you with an estimate for your vehicle repairs. We'll always be transparent about pricing, and we won't do any work or repairs on your car without full approval from you first.
Book online for MOT tests from cars through to class 5 (light) and class 7(3.5 tonne) commercial vehicles and minibuses. Forgotten to renew or need your MOT in a hurry? Contact us and book online! At RG Motor Services, we can often help you when the timing is crucial.
How to Book Online